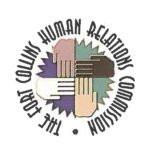 ChildSafe was recently selected as the recipient of the 2017 Fort Collins Human Relations Award in the Organization category.
We are so proud to accept this award from the City of Fort Collins Human Relations Commission. The Commission has sponsored the annual Human Relations Award to celebrate individuals and organizations in the Fort Collins community who promote acceptance and respect for diversity. This year nominations were accepted in five categories: Senior, Adult, Youth, Non-Profit Organization and Police and Emergency Services. 
We will humbly accept our award, congratulate our fellow winners and thank our nominators at the Awards Ceremony on Tuesday, December 5 in the Fort Collins Council Chambers.